Twin Tails Yacht Sales
15 Hannaford Drive,
York ME, 03909
Tel:(207) 363-8862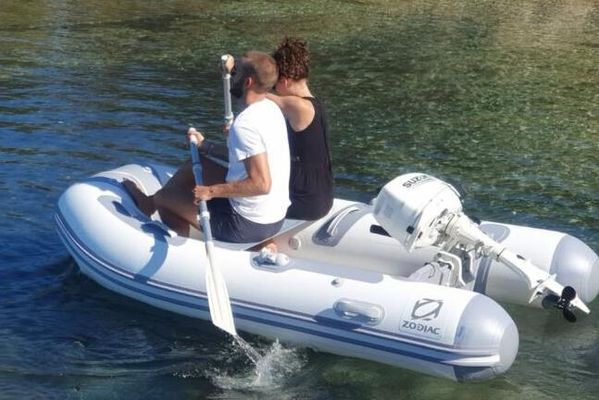 2022 Zodiac Cadet 230 Aero
Its superiority is due to the use of higher quality materials and the tubes assembly welding, which ensure optimal resistance and durability. In its rich and high quality equipment, you will find some of the Zodiac Nautic patented units such ast he rowlock with its three-dimensional adjustment or the dump with inner control, more comfortable and safe to use. Available in 3 floor options (depending on the size), to be selected depending on the available storage capacity on your unit.
Specifications
Engine 1 Specifications
Engine 2 Specifications
Standard Equipment
HULL & DECK :
2 Lifting Eyes, 2 Towing Rings, Internally-Operated Bailer.
COMFORT:
Double Position Auminium Removable Thwart.
TUBE :
1 Bow Handle , 2 Carrying Handles, Reinforced Fishtails Cone Ends.
OTHER:
Aluminum oars, Foot Inflator, Repair Kit / Owner's Manual, Tank belt, Transport Bag.