Twin Tails Yacht Sales
15 Hannaford Drive,
York ME, 03909
Tel:(207) 363-8862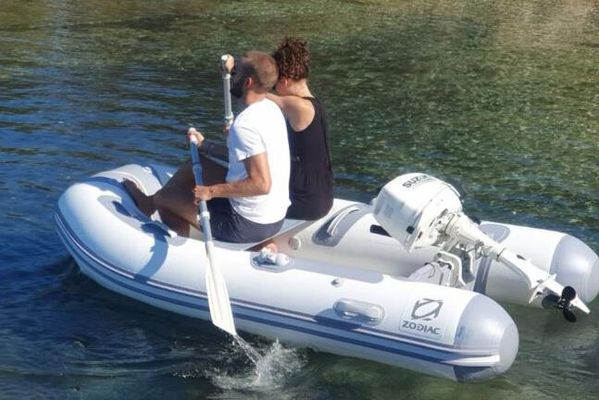 2022 Zodiac Cadet 270 Aero
Its superiority is due to the use of higher quality materials and the tubes assembly welding, which ensure optimal resistance and durability. In its rich and high quality equipment, you will find some of the Zodiac Nautic patented units such ast he rowlock with its three-dimensional adjustment or the dump with inner control, more comfortable and safe to use. Available in 3 floor options (depending on the size), to be selected depending on the available storage capacity on your unit.
Specifications
Engine 1 Specifications
Engine 2 Specifications
Standard Equipment
HULL
Removable slats 
Aluminum engine mounting plate
1 bailer 
BUOYANCY TUBE
Strongan ™ fabric 
Easy push valves 
handrail
2 oar rests
2 "Safe Clic" swivel oarlocks
All-round ribbed rubbing strip
Bow handle
2 Stainless steel tow rings
2 Stainless steel carrying rings
Cone reinforcers
Fabric
Standard Equipment
Removable bench seat
Reinforced aluminum oars
Oarlock and locking ring
"Modulo" Carrying bag
Foot pump
Repair Kit
Owner's manual